Picturesque Graduates
Info -
Picturesque Graduates
Presenting the stars of Picturesque Farm!

From being foaled and raised at Picturesque, to dominating in the show ring!
Picturesque Wishful Thinking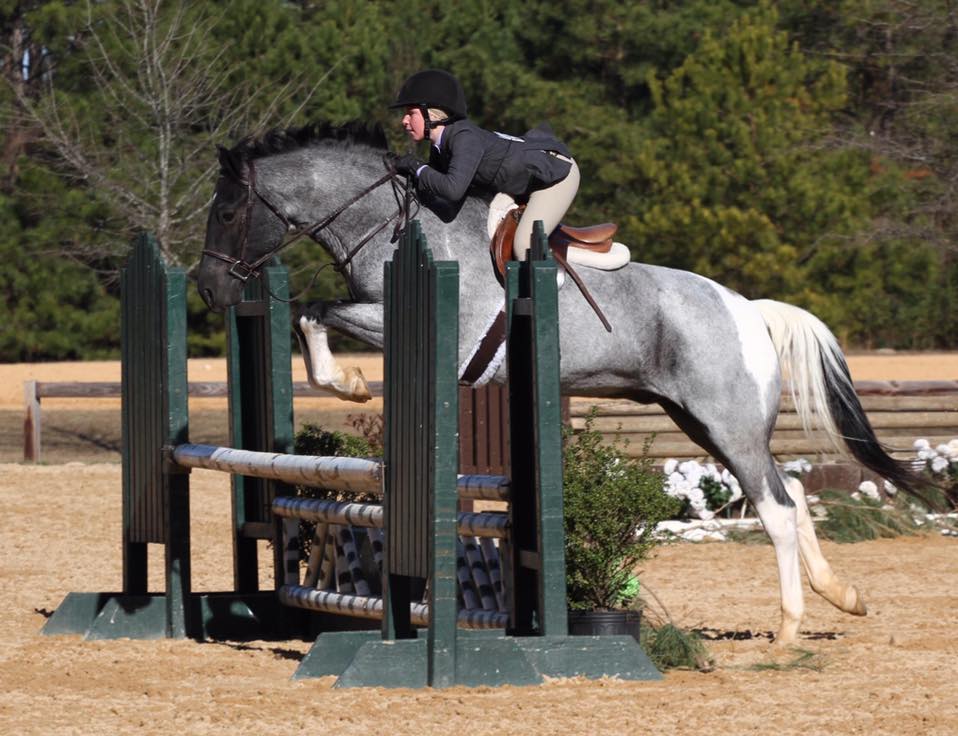 (Picturesque Formal Attire x Wish Upon A Star)
Mary Hunter Millet shown here Dec 2016 qualifying for pony finals at their first show of the year. I'm looking forward to seeing great things with these two!! Thank you Ginny for sending me this wonderful picture and I look forward to meeting you both at Culpeper HITS!
Picturesque Caught You Looking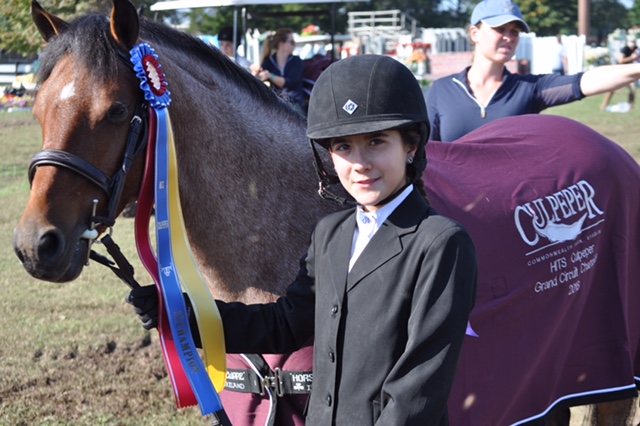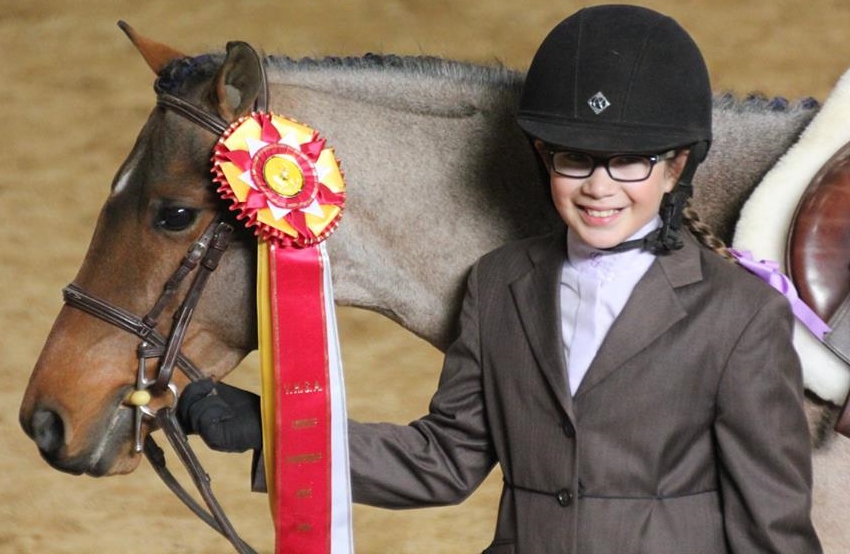 (Picturesque Formal Attire x Picturesque Pretty in Pink)
2016 Circuit Champion in Small/Medium Greens at HITS Culpeper! 2015 Pony Pleasure Reserve Champion. Picturesque Formal Attire out of Picturesque Pretty in Pink.
Picturesque Playdate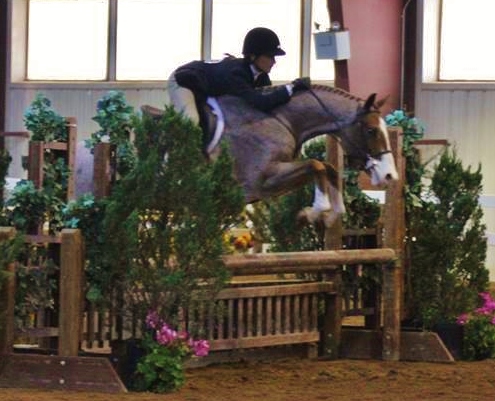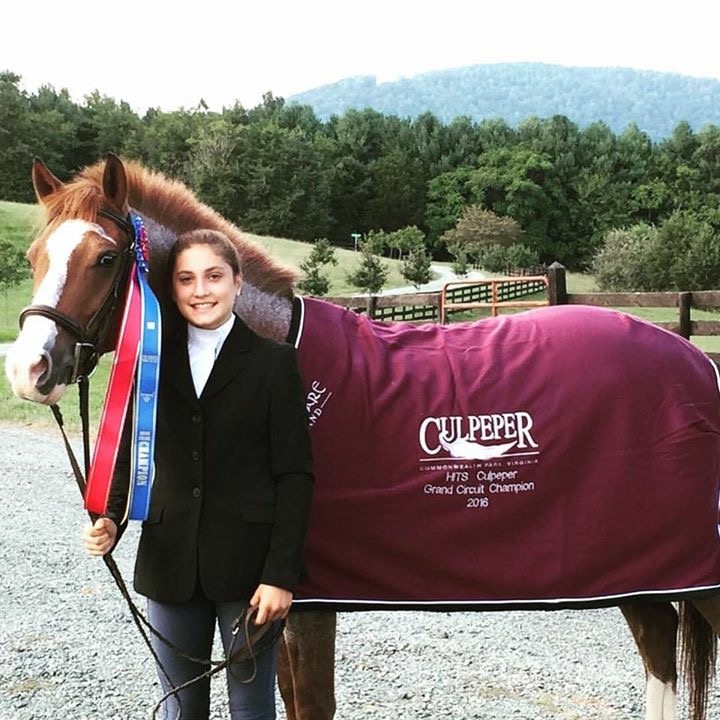 (Picturesque Formal Attire x Miss Hopewell)
2016 HITS Culpeper overall Champion in Green Pony Hunter.
Picturesque Melody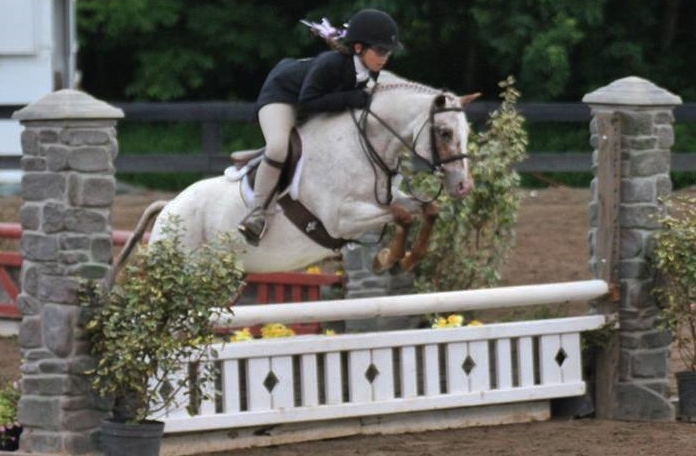 (Picturesque Formal Attire x Northwoods Holiday Game)
Showing with our very own Grace S. Currently for sale!
Picturesque Say Cheese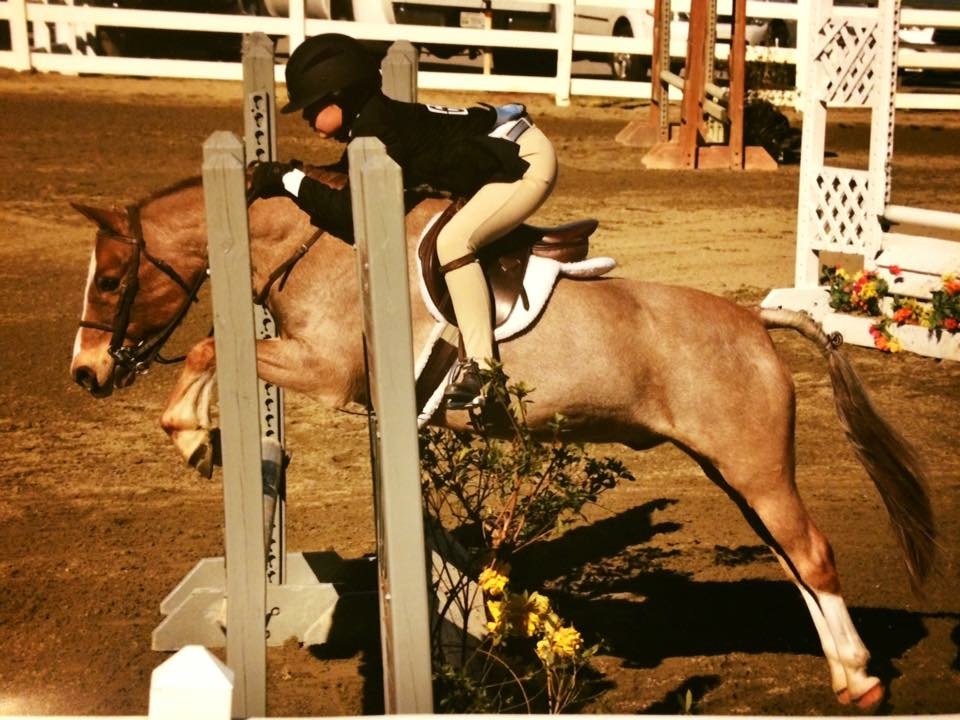 Farnley Magic Flute x Farnley Scarfe) Successfully showing in the Small Green Pony Hunters. Qualified for Pony Finals 2016.
Picturesque Pirouette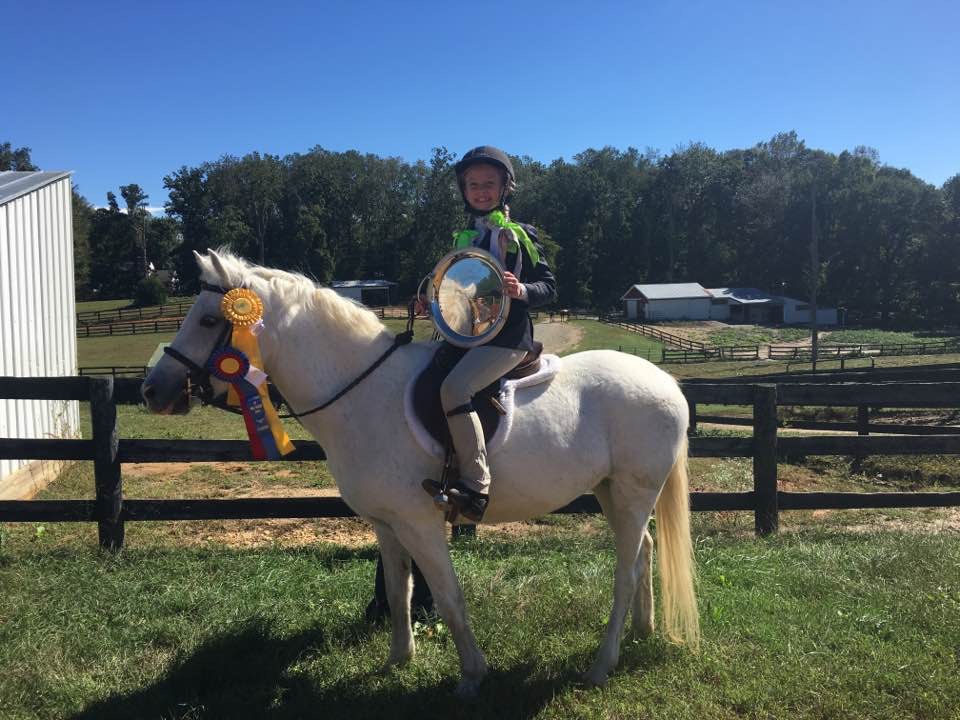 (Out of Farnley Spinster)
Year End Series Champion
Picturesque Debut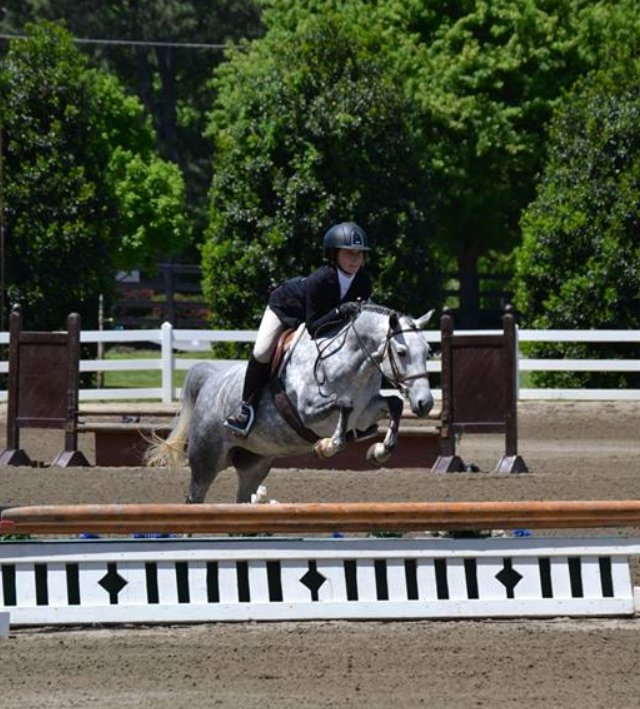 (Picturesque Formal Attire x Farnley Netta)
Qualified for Pony Finals 2015 & 2016.
Picturesque Bow Tie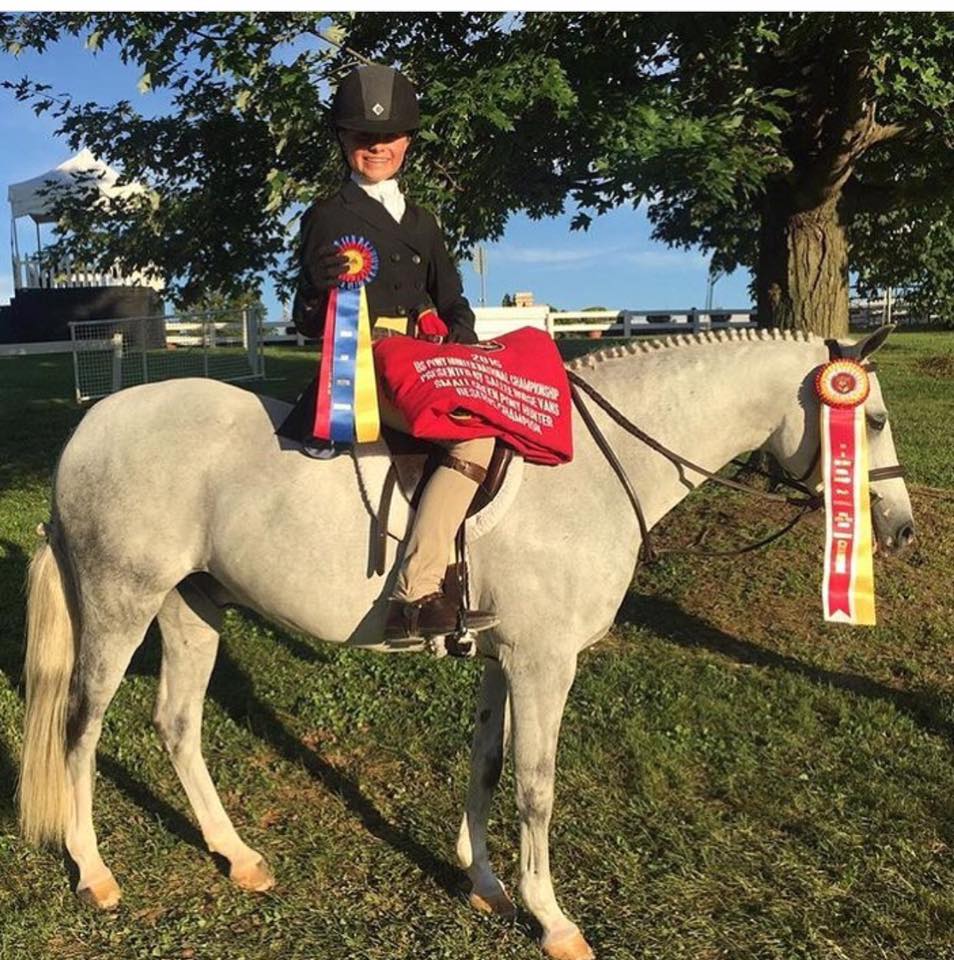 (Picturesque Formal Attire X Farnley Blue Robyn)
A huge congratulations to Casey O., Patti Foster, and homebred Picturesque Bow Tie on their SECOND place finish overall small green pony hunter at Pony Finals AND Champion VPBA 2016.Champion Small/Med Children's Pony Hunter and Grand Champion Children's Pony at inaugural Virginia Pony Hunter Championship 2015! And best young pony at the North American Pony Futurity 09'
Picturesque Knick Knack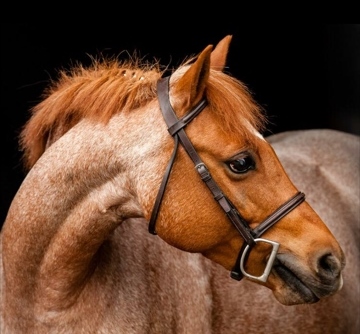 (Picturesque Formal Attire x Northwoods Holiday Game)
Congratulations to Parker M. and Picturesque Knick Knack who finished up her first Pony Finals 2016. She was 7th U/S, 16th O/F and 18th overall.
Picturesque Catch My Drift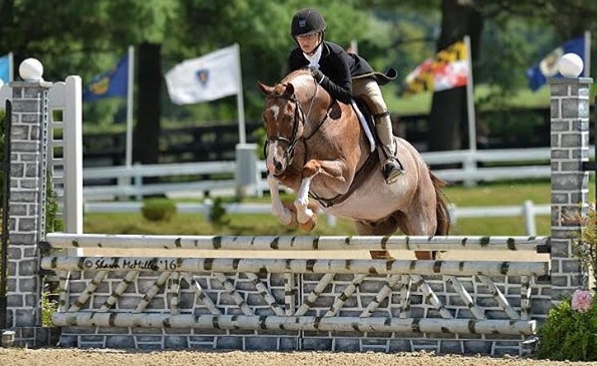 (Picturesque Formal Attire x Miss Hopewell)
Successfully showing & winning in Lexington, KY at the Kentucky Summer Horse Shows. Qualified for Pony Finals 2016. Green Pony Hunter Champion, Pony Hunter Grand Champion, and top VPBA Pony at VHSA Finals 2015.
Picturesque To the Nines

"Sawyer" owned and loved by the Mras family. Congratulations for cleaning up in the Green Large Pony Hunters at Upperville 2015!



Picturesque Decade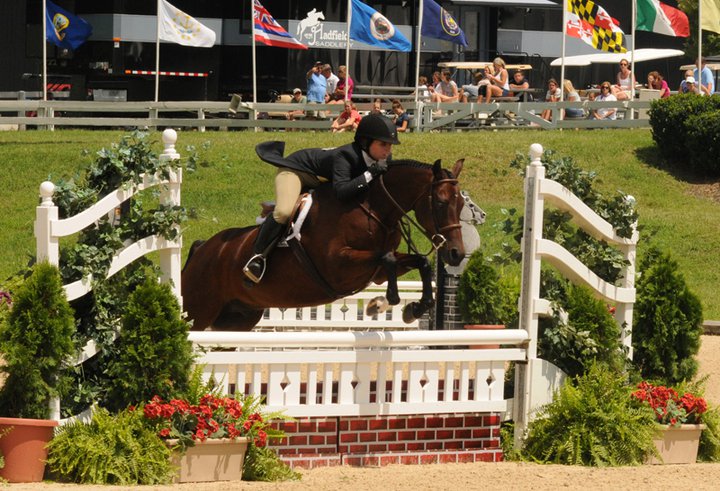 The 2010 winner of the Bobbie Kohler Memorial Trophy, donated by Fox Lair Farm and given to the highest scoring registered Virginia bred pony in the year end standings of the VHSA Associates' program was Picturesque Decade, a six year old large pony by Greystone Ian McVai x Millenium Eclipse by Silver Snaffles Excaliber. Bred and owned by Kristy Willwerth's Picturesque Farm of Warrenton, the bay gelding was shown in the Green Pony division of the VHSA's Associate program. Ridden by April Sautter of Summerduck, he earned 264.5 points. 2010 VPBA Year End Champion in VHSA Associates' Program. 2010 VHSA Assoc. CHAMPION Green pony hunter. 2007 Champion VPBA registered pony under saddle. Picturesque Decade was also the Division Winner in the Large Green Pony (out of 15 exhibitors) at the Virginia Horse Show Associate Championships, Lexington, VA. in November 2010.
Lexington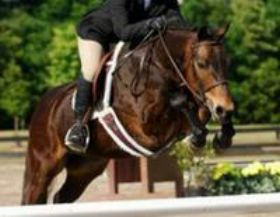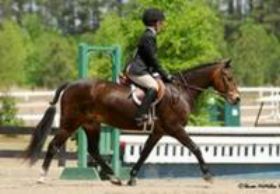 Countless champions and reserves in the AA Medium Pony Hunters!
Picturesque Classic McVai (Showing as Nanette Lepore)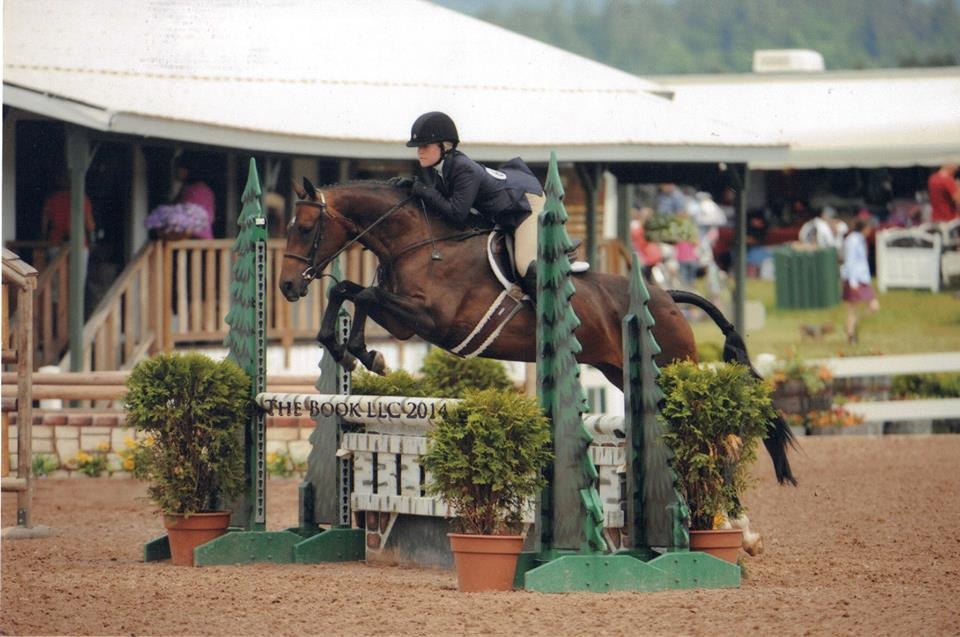 Hack winner at Culpeper 'AA' -Baby Greens. Undefeated in Green Horse VHSA! Showing at Lake Placid.